THE ILSE ROUX STUDIO
About us
Since a very young age I was fascinated with the texture and movement of fabrics. It became a hobby that captured my imagination and filled many creative hours...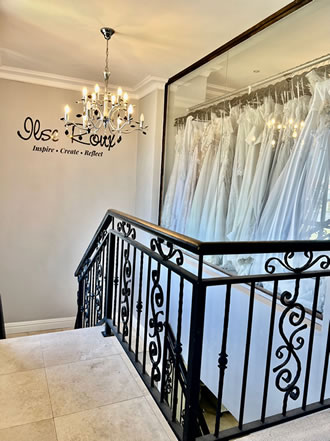 Experience individual attention
Gallery
Browse our photo gallery to get inspiration for your wedding gown. View real brides in our gowns. View matric dance gowns and other photo shoots. Tell us what your preferences are.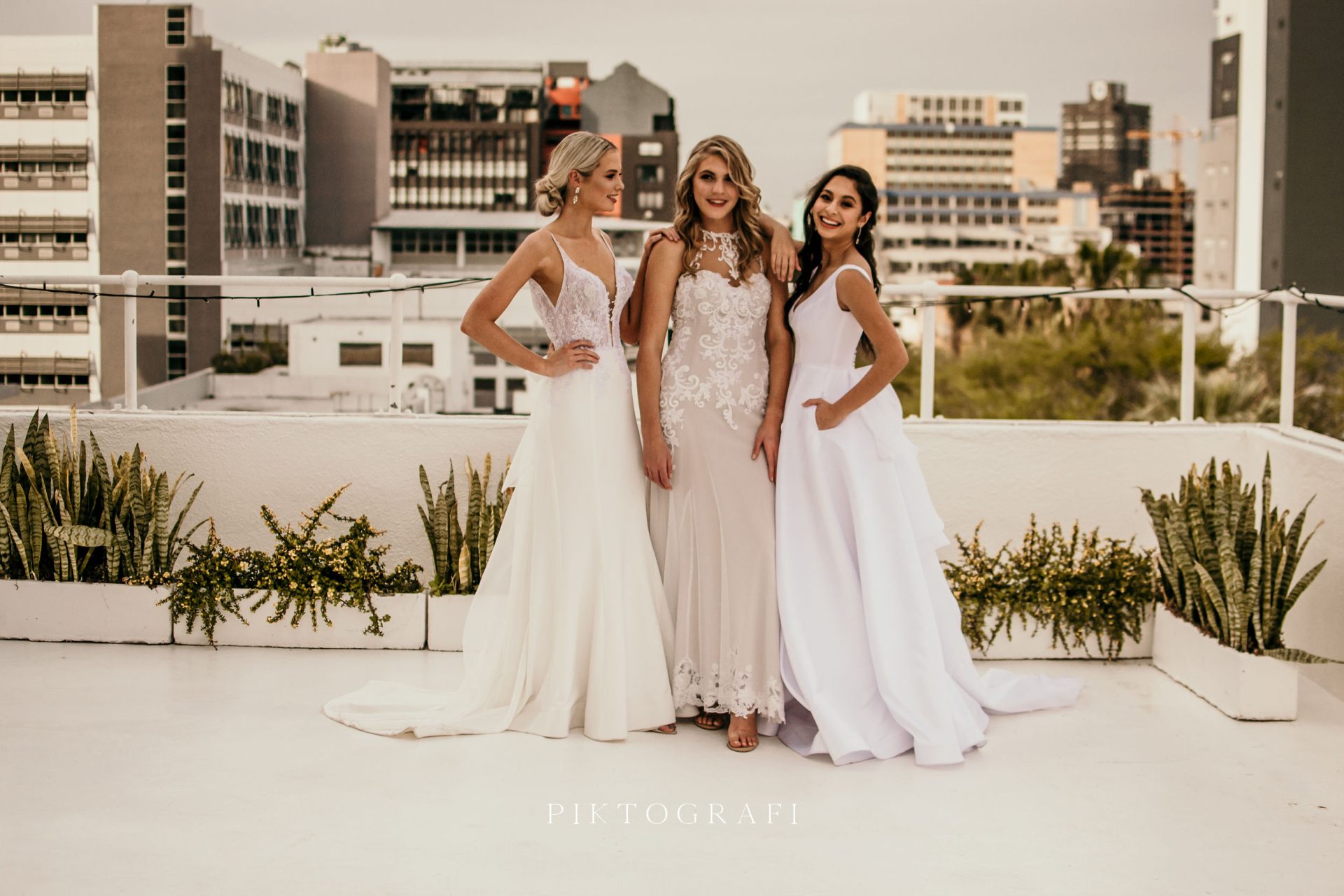 Our Process
Our process is guided by four options of dresses. You can either hire or buy finished wedding gowns from the rail or have a new wedding gown designed which you can either hire or buy.
Make a Booking
We would be delighted to meet you, share in your vision and explore all the dress options for your special occasion. We have designed 4 different consultation packages to address some basic needs.
Frequently asked questions
We would love to see you about 3-10months before your wedding. In some cases, it is possible to make a new dress within 2 months.
Depending on the kind of alterations, we can do it within 1-5 days.
We start about 8 weeks before the wedding.
Yes, our fitting fees range from R400 to R1200. See the options on our website, bookings page.
We prefer that you make an appointment so that we can give you our undivided attention.
Yes, we do a have a variety of veils in stock that you can either hire or buy. Hiring starts at R750.
Yes, we do! Hire a wedding gown from the rail from R9500. Have a brand-new wedding gown made to hire from R15000.
No, we do not stock wedding shoes anymore.
We do not stock bridesmaid's dresses, but we would love to make them for you.
Unfortunately, we are not open on Saturdays or Sundays.
Yes, we would love to assist you with alterations to your own wedding dress.
In order to save you valuable time and trips, we can schedule the first 2 fittings on the same day and fitting 3 and 4 at a later stage, on the same day.
Unfortunately, we do not buy in any wedding dresses.
Yes, please email us your pictures. We would love to send you a free quotation.
Please include the following information in a WhatsApp or email to info@ilserouxbridal.co.za (or 083 534 9612): Wedding date, do you prefer an appointment in the morning or afternoon? Duration:1 hour, 1,5 hours or 2 hours? Our operating hours: Monday-Friday, 8h00-17h00.
We need about 3-4 fittings for a brand-new dress.
22 Bourgogne Street, Oak Glen, Bellville
Monday – Friday, 8h00-17h00
You can fit on as many dresses as your time slot allows.
Our Cape Town branch is our flag ship studio. We do not have any other branches.
ADDRESS
22 Bourgogne Street, Oak Glen, Bellville, 7530
PHONE NUMBER
+27 (0)21 919 8498 / 083 534 9612
EMAIL ADDRESS
info@ilserouxbridal.co.za